简介:

1. Compact structure, light weight and durable. 2. High mechanical efficiency and small hand pulling force. 3. Safe to use and easy to maintain. 4. The distance between the two hooks is small, which i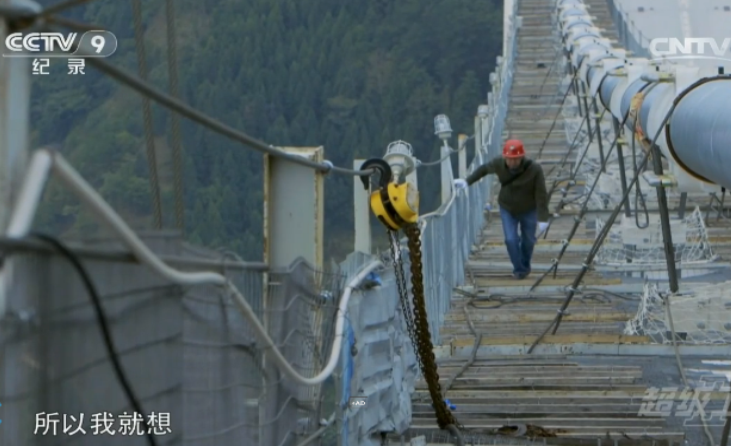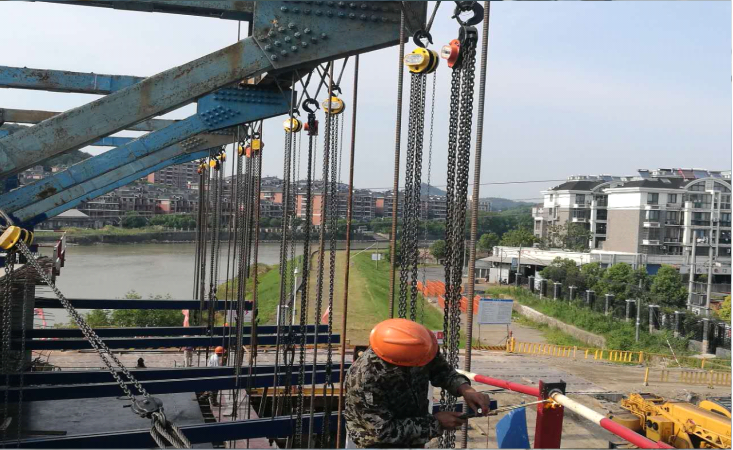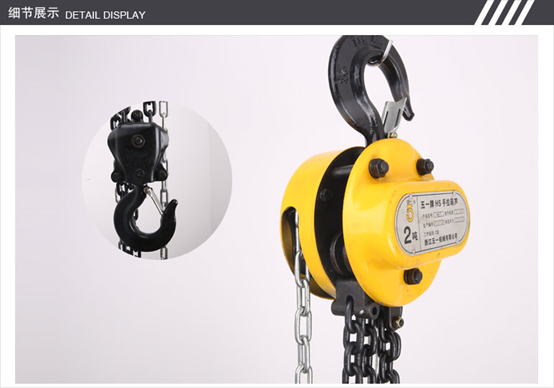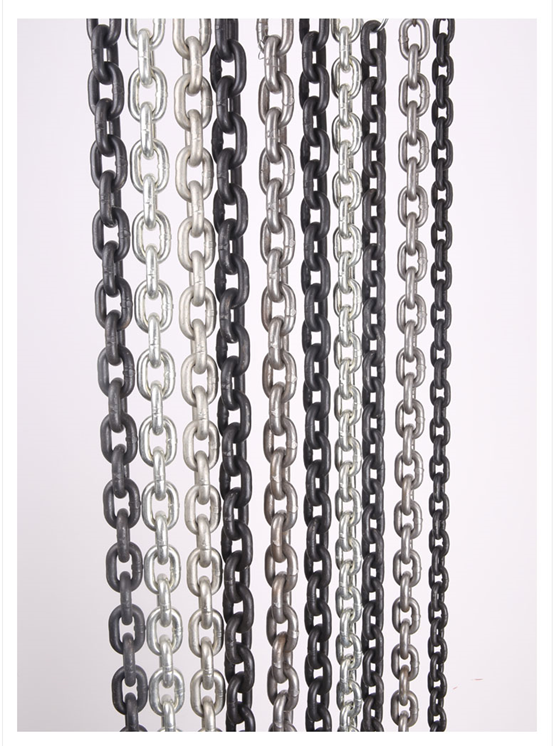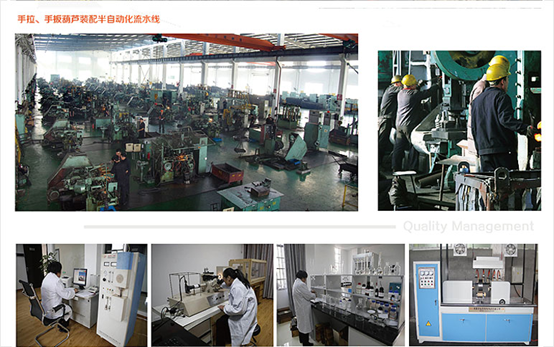 Compact structure, light weight and durable;
High mechanical efficiency, small hand pulling force;
Safe to use and easy to maintain;
The distance between the two hooks is small, which is especially suitable for small working spaces;
The gear housing has good rigidity, high strength, good anti-collision ability, and can effectively protect internal parts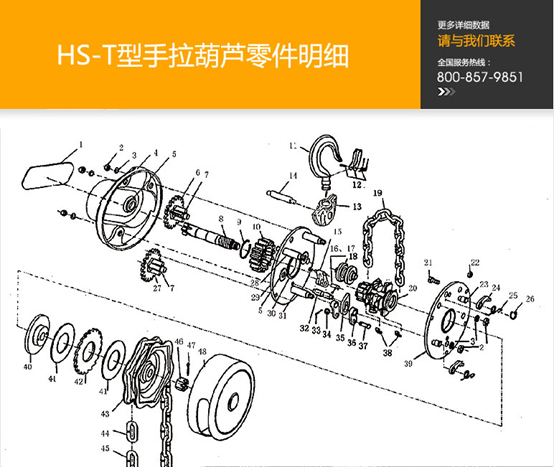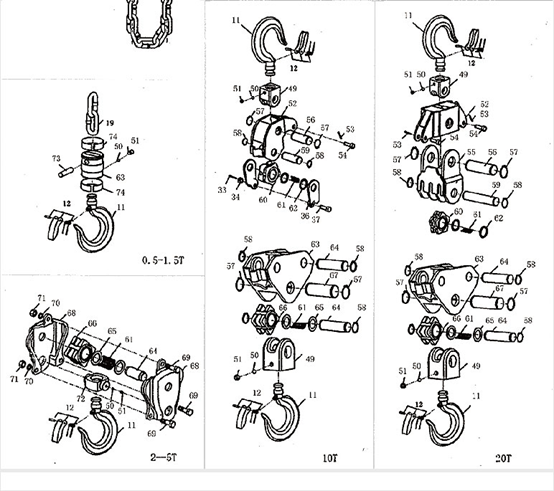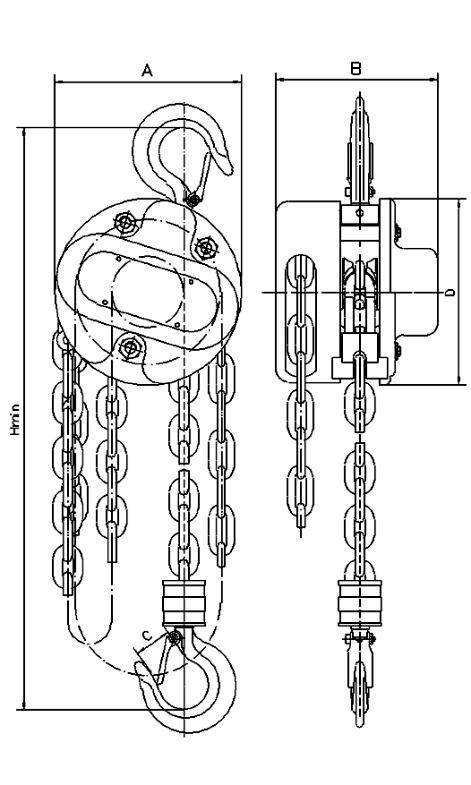 Adaptation temperature range: -10~50℃
Material used: metal composite friction plate, no asbestos content, safe and environmentally friendly;
Adopt heat curing coating, safe and environmentally friendly, strong protection;
Environmentally friendly grease with good lubrication performance.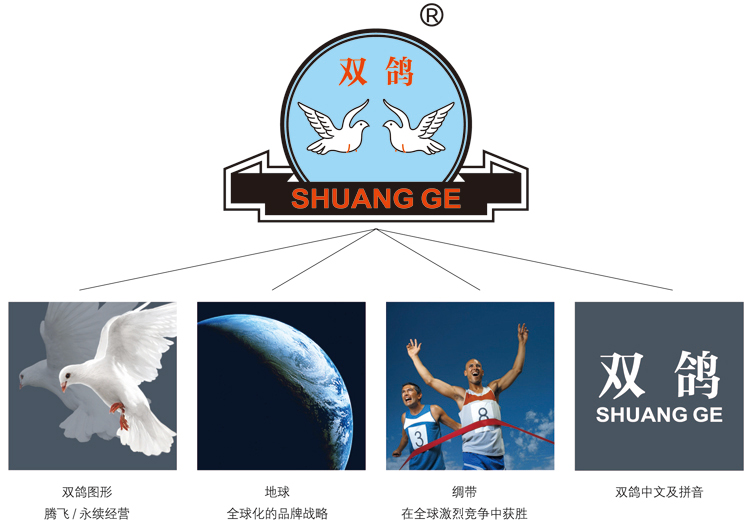 Double Pigeon
1. The "Double Pigeon" trademark consists of a pair of flying pigeons, a circle and a platform, and contains yellow, pure white, black and blue.
2. Huang symbolizes authority and the machinery itself seeks sincere cooperation. Constantly innovate, cultivate internal skills, and make the most cutting-edge products.
3. The smart circle, like a blue earth with a halo, implies the global brand idea of "May 1st Machinery"; a pair of flying pigeons fly to every corner of the world, implying that the enterprise will take off forever. Continue operation and eternal development.
4. The pigeon symbolizes peace and has a strong homing ability, indicating that the company is the home of employees, has a sense of ownership, and has a deep sense of belonging to the company. It means "May 1st Machinery" corporate cohesion, internal unity and harmony, peaceful coexistence, mutual respect and trust between employees, and sincere treatment of superiors and superiors.
5. Pigeons have long-distance flying ability, which means that "May 1st Machinery" can fly higher and farther, with better development and higher efficiency.
6. A pair of pigeons is the "double pigeon": the two pigeons fly together, which not only shows that "May 1 Machinery" develops together with customers, the company and employees, but also shows that the unity of harmony and contradiction means that the company "seeking harmony in contradiction" , Seek progress and promote development."
7. The two wings of the double pigeon are like two English letters "V" and also two ",/", which represents the enterprise doing the right thing and doing things correctly, which represents a win-win situation. Enterprises cooperate in groups and create value together in competition. . The company and its employees work together, and the employees realize their personal values, and the company has grown and developed. Employees and customers are closely connected with each other, and they are mutually prosperous. Two English letters "V" form an English letter "W", which is the first letter of English win, which also shows that "Wuyi Machinery" can win in global competition and create greater benefits and value.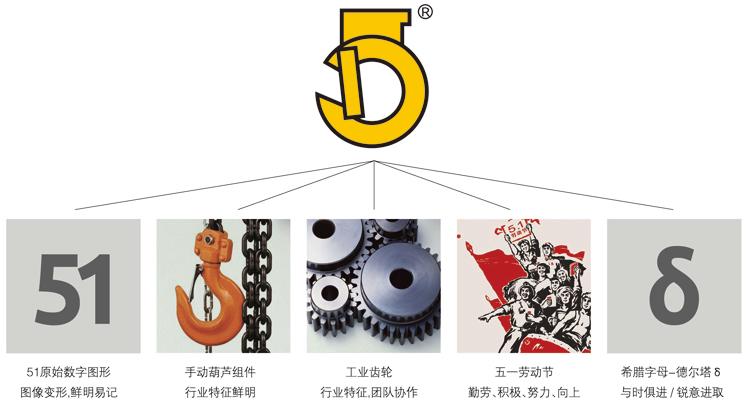 1. This trademark vividly outlines the main components of the manual (hand, hand plate) hoist, the main product of "Wuyi Machinery": hook, gear and chain. The single lemon yellow color shows the vigorous and progressive spirit of the "May 1st Machine" people.
2. This trademark not only represents the "May 1st Machinery Company", but also represents the "May 1st Labor Day". Through struggle, the working people have won their own legitimate interests and symbolized the "May 1st Labor Day". "One" people's perseverance, everyone must strive to be a model worker.
3. There is "1" in the ring of this trademark, which is restrained and unassuming, implying the professionalism of "May 1st Machinery". It is a professional manufacturer of traditional quality hand chain hoists developed by the country. It is reliable and will always be bigger in China. The firm belief in manual (hand-in-hand, hand-board) hoist production base. The curved "6", the curve extends wirelessly, symbolizing the company's positive spirit, rapid development, and enthusiasm for continuous improvement.
4. This trademark resembles the Greek letter "6" and the Chinese name is "Delta", which means "Wuyi Machinery", which means "Wuyi Machinery" adheres to the "unlimited change" principle of heaven and earth, keeps forging ahead, advancing with the times, and forging ahead.
5. This trademark resembles a musical instrument "harp", with a long history, rich connotation and beautiful sound quality. "Wuyi Machinery" was founded in 1972 and has a long history, implying that the company has a profound cultural heritage, and its products are beautiful, safe, reliable and durable for export.
6. The yellow pattern of this trademark is also similar to the structure of the party emblem sickle and contact, which means that "May 1st Machinery" keeps up with the party's pace and opens the new "Chinese Dream" of May 1st Machinery, supported by independent innovation, to make the enterprise healthy , Coordinated, fast and sustainable development